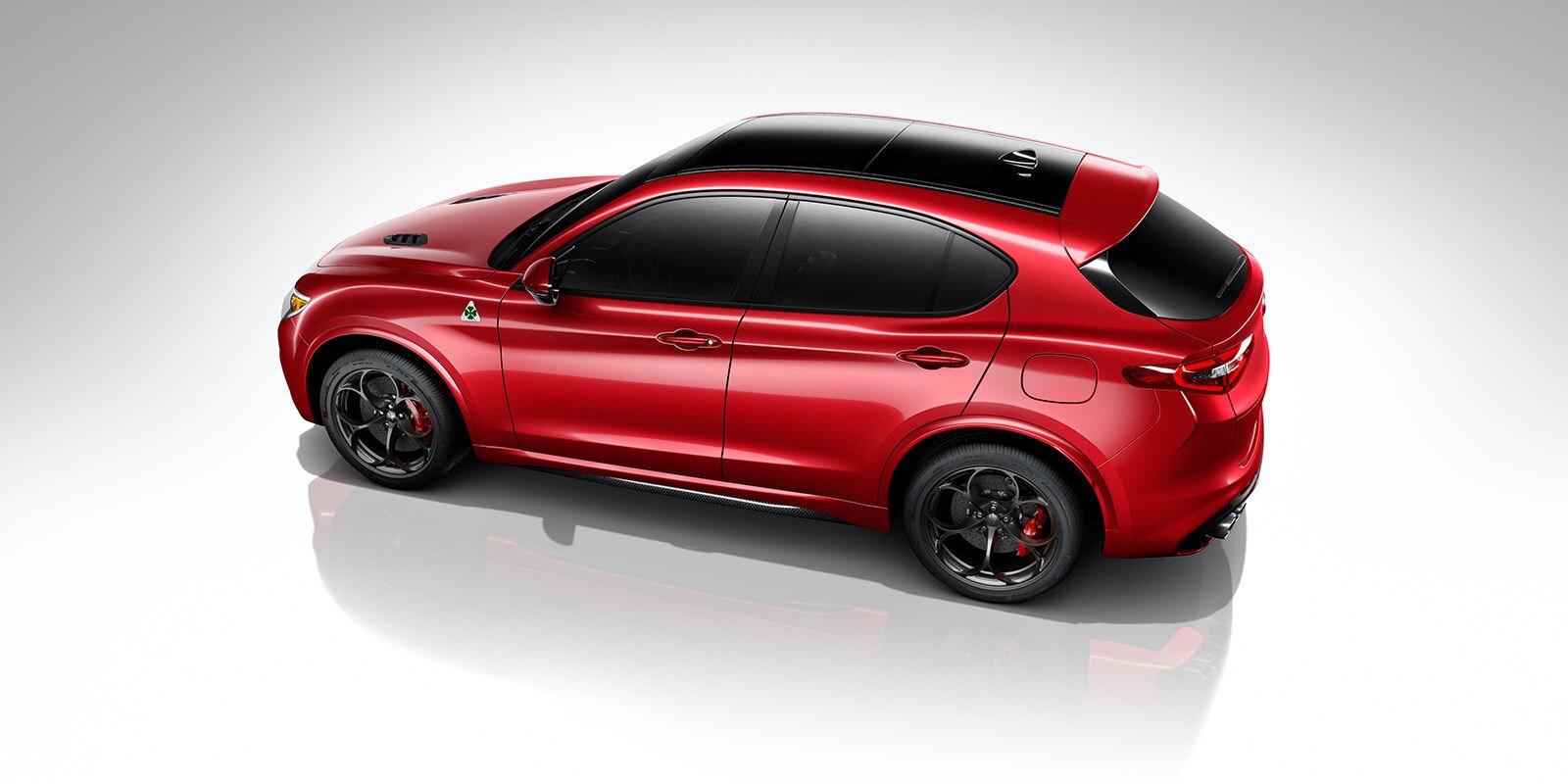 If you aren't quite sure if the new Alfa Romeo Stelvio Quadrifoglio is for you, take some advice from the experts. The Alfa Romeo Stelvio review recently published by Motor Trend has nothing but praises for the luxurious and powerful SUV.
Thoughts from Motor Trend on the Stelvio Quadrifoglio

Surprisingly enough, the review from Motor Trend was written by a contributor that admittedly hates SUVs, but the Stelvio sure did make an impression on him. In fact, at one point the reviewer nearly gushes about the power, stating, "with its 505 hp, [it] arrives to destroy all comers."
After all was said and done, he wrote that the Stelvio was "dynamically outstanding and does a good enough job of ergonomics and features while packaging it all in a beautiful wrapper." Sounds like the Alfa Romeo Stelvio has convinced him to become an SUV enthusiast!
Stelvio Quadrifoglio Features
You don't need to take his word for it though! When you test drive an Alfa Romeo Stelvio for yourself, you will be in awe of the amazing features. From the 7-inch TFT cluster with dynamic display controller to the premium acoustics, you are sure to fall in love with the array of technology being offered.
The driving pleasure you'll experience behind this amazing SUV is also something to brag about. With its eight-speed automatic transmission and adaptive shift technology, you'll get the best in driving performance while still balancing fuel efficiency.
The standard Q4 all-wheel-drive system enables means you'll drive with ease on any road and through any condition. It also features top-of-the-line safety and security measures to keep your family secure and offer you peace of mind.
Aside from all the features, the Stelvio Quadrifoglio is the epitome of luxury and elegance. It combines all the features and technology you could desire wrapped into a sexy and dashing style. It is sure to be a head-turner on the road.
Ready for Yours?
You don't have to wait any longer to find Alfa Romeo Stelvio availability. We have been busy at Alfa Romeo of Toledo preparing for your arrival. We are currently preparing a full Alfa Romeo Stelvio inventory for you to test drive. All that is left to do is give us a call or stop on into our location in Toledo, OH, so you can take home this luxurious ride for yourself.