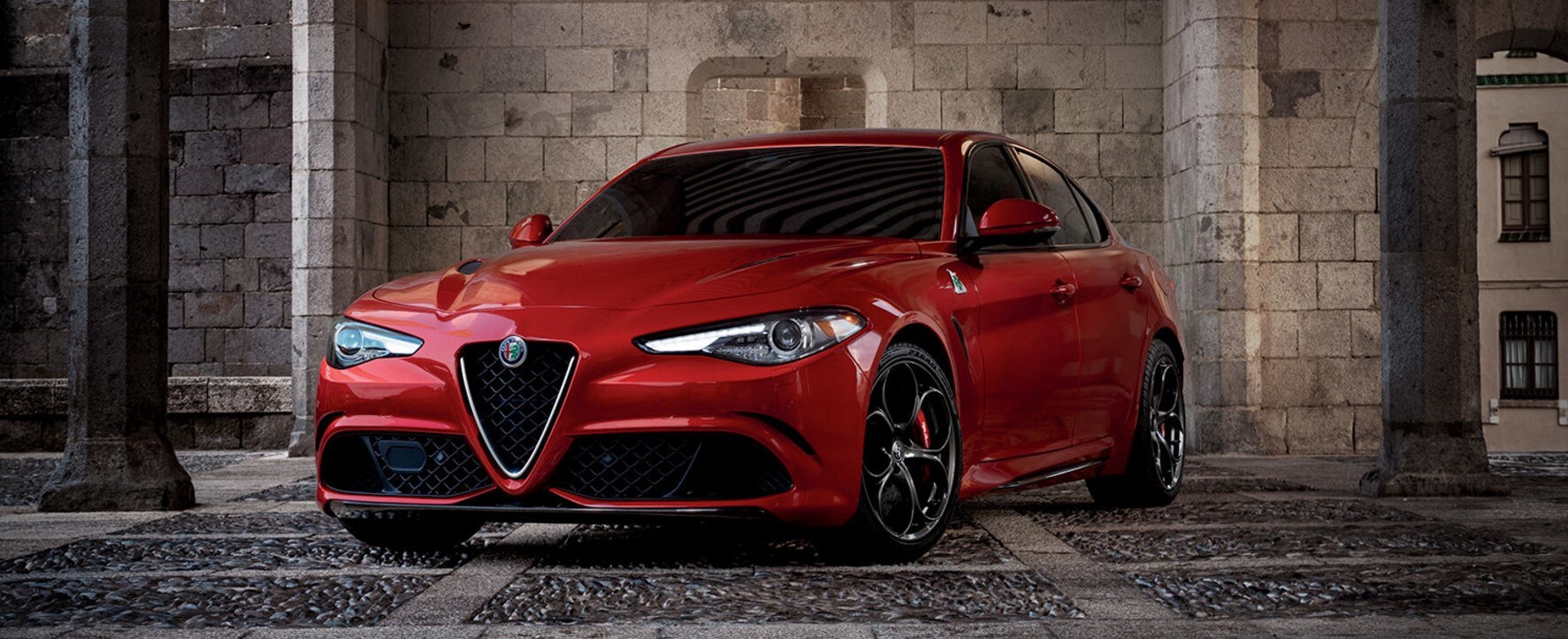 Alfa Romeo's stunning Giulia Quadrifoglio has been recognized by Popular Mechanics as a "Super Sedan" in its recent Automotive Excellence Awards. This superbly crafted and engineered sedan offers the ultimate driving experience, with breathtaking design that makes this car a real head-turner. The all-new 2017 Giulia Quadrifoglio is a true Italian stallion both in looks and performance, so it's no surprise that Popular Mechanics rated it so highly in the luxury sedan class.
The 2017 Alfa Romeo Giulia Quadrifoglio Raises the Bar for Sedans
Popular Mechanics commented that as far as sedans are concerned, the Alfa Romeo Giulia Quadrifoglio is quite the contender. What makes the Giulia Quadrifoglio special, according to the magazine, is that it delivers such a rewarding driving experience, even if you're just cruising, with a look that is typical of Italian automotive design.
The 2017 Giulia Quadrifoglio is Alfa Romeo's first offering of a new generation of vehicles that are being built on an all-new platform. The brand's legend is "La meccanica delle emozioni," which means "the mechanics of motion," and it's true to say that there's something graceful about this luxury sedan even with the roaring 2.9-liter, twin-turbo intercooled V6 engine beneath the hood.
The editors at Popular Mechanics thoroughly tested and examined the sedans available on the U.S. market to ensure that the best car was chosen for the "Super Sedan" title. In declaring the 2017 Giulia Quadrifoglio as the prize winner, they confirmed that after considerable deliberation it significantly transcended the competition.
This is a sedan that has a commanding presence on the road and oozes Italian sophistication and performance prowess. The race-style engine delivers 505 horsepower and 443 lb.-ft. of torque that's assisted by the light body and aerodynamic curves of the latest Giulia Quadrifoglio. With rear-wheel-drive technology and almost perfect 50/50 weight distribution, this is a sedan that's very hard to beat.
Take a Test Drive of the 2017 Alfa Romeo Giulia at Alfa Romeo of Toledo
When it comes to the 2017 Giulia Quadrifoglio, you have to see it for yourself to appreciate the award-winning Alfa Romeo. We have a large inventory of new Alfa Romeo vehicles in Toledo, OH, for you to test drive today! We're confident that you'll fall in love with the latest sedan from Italy that is the worthy winner of the "Super Sedan" title. Find out just how exhilarating this car is to drive by taking a test drive!