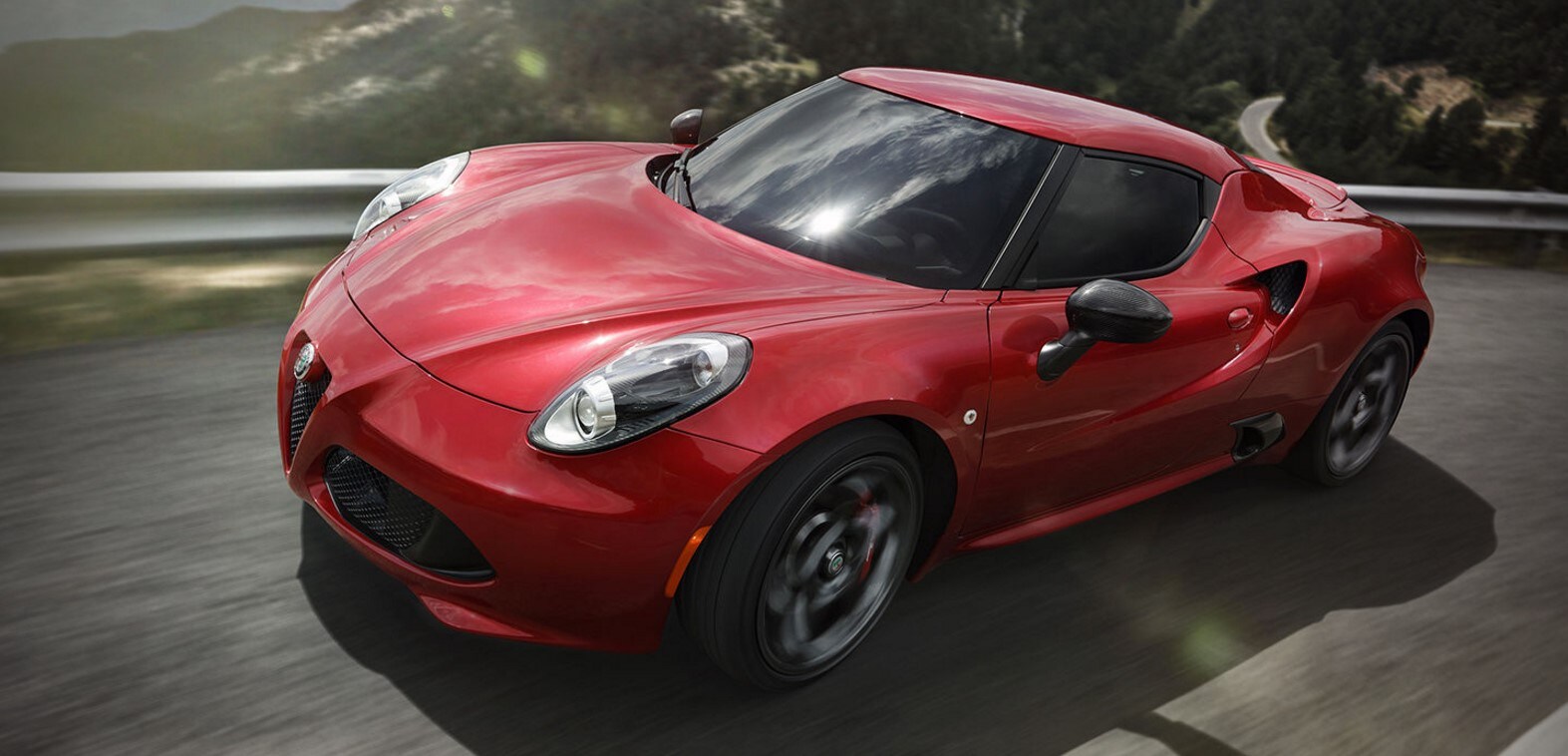 It is generally well established that Italians know a thing or two about sophistication and sassy automotive style. Therefore it is not surprising that the Italian-crafted Alfa Romeo 4C Coupe is a rich motoring feast for the eye and other senses. More than this, Vincentric Best Value in Canada has placed this sexy Italian number at the top of its Best Value Luxury Sports Car list, a high honor in a hotly contested luxury vehicle segment. 
What lies under the hood of the Alfa Romeo 4C is a dance of advanced sporting engineering while the exterior is a visual song heralding sophistication and class. Consumers can expect a blazing performance on the roads thanks to a Formula 1-inspired performance-enhanced engine, chassis and exhaust. This luxury sedan will provide an exhilarating motoring experience for drivers lucky enough to get behind the wheel.
Best Value Luxury Sports Car
Alfa Romeo 4C awards recognize the quality offered in this model and the value consumers can come to expect. The Vincentric data used to measure quality factors in a range of cost variables including insurance premiums, repair and maintenance costs, fuel economy and depreciation.

In addition to the Vincentric Best Value in Canada award, the Alfa Romeo 4C was found to offer the lowest operating costs as well as optimum fuel economy - the best in the sports segment. So if you're in the market for a sports car with a great value, make sure you check out the Alfa Romeo 4C as soon as possible.
Hit the Hotspots of Toledo, OH in Legendary Style
Specifically designed to be a compact luxury sports model that offers thrilling performance and great value, the Alfa Romeo 4C also offers a driver-centric design with an interior that takes into account driver needs, placing everything within easy reach.
The Alfa Romeo 4C is bound to conquer anyone's heart. Find your dream Alfa Romeo for sale in Toledo, OH, at Alfa Romeo of Toledo near Perrysburg, OH. Visit our dealership for a wide selection of new Alfa Romeo models and quality pre-owned vehicles. All of our professionally-trained staff members are dedicated to providing you with a superior quality of customer service. Our service extends from supporting a wide range of quality vehicles to well-informed friendly customer representatives, so come down and see us today!